Azure Qatar centre will begin operations in first quarter of 2022
Azure Qatar centre will begin operations in first quarter of 2022 Event held to mark first anniversary of strategic partnership with Microsoft
---
HE the Minister of Transport and Communications Jassim Seif Ahmed al-Sulaiti on Tuesday announced the completion of construction and infrastructure work required for three centres to host Microsoft's Azure Cloud Data Centre, Qatar News Agency (QNA) reported. He said this during a ceremony organised virtually by the Ministry of Transport and Communications (MoTC), in partnership with Microsoft, to celebrate the first anniversary of cloud transformation milestones. This comes under the umbrella of the strategic partnership that Qatar, represented by the MoTC, concluded with Microsoft to establish the company's cloud regions in Qatar to become a national platform for cloud computing services for Qatar and the world, the ministry said in a statement.
The event was led by HE al-Sulaiti and the chargé d'affaires of the US embassy in Doha, ambassador Greta C Holtz. The event was also attended by several senior officials representing government entities. In his keynote speech, HE the Minister said Qatar -- led by its wise leadership -- is looking forward to leadership in all fields thanks to being richly endowed with material and human resources that qualify it to be at the level of advanced countries.
He said Qatar's wise leadership is committed to invest in cloud computing in order to be a regional hub for information and communications technology and for investors in this field. "Slightly more than a year ago, we concluded a strategic partnership with Microsoft to establish a regional centre in Qatar for Microsoft Azure Cloud," he said.
Having such data centres in Qatar, HE al-Sulaiti added, encourages local companies to benefit from such an investment and begin introducing new services and jobs that can support the market and boost technological production in Qatar. This will, in turn, help increase GDP and contribute to realising Qatar's goal of building a knowledge-based economy.
HE the Minister said they succeeded, in partnership with local companies, to build three data centres that are in line with Microsoft's standards. He added that construction work took into account the importance of using clean energy and limiting carbon emissions.
HE the Minister added that work is going on to ensure that the centres are linked together using fiber optics to ensure the availability of data at all times. He added that the Azure Qatar centre will begin operations in the first quarter of 2022.
He said the MoTC remained committed to the directives of His Highness the Amir Sheikh Tamim bin Hamad al-Thani, and under the supervision of HE the Prime Minister and Minister of Interior, in focusing on human capital and launched a training programme for Azure's different technologies, QNA added. He noted that the programme saw hundreds of government employees get training at different levels.
Further, HE al-Sulaiti stressed that Qatar's ambition is "sky-high" to realise Qatar National Vision 2030 and its pillars. He called on local companies to focus on the vision when placing their strategies of expanding outside the Qatari market. He added that the ministry aspires to find Qatari tech offered on the Microsoft Azure Marketplace, and accessed by users all over the world.
Acting Assistant Undersecretary of Government Information Technology at the MoTC, Mashael Ali al-Hammadi, said the fast-paced advancement in the field of IT and the growing desire for processes automation are prompting people to look for e-services before they think of physically visiting a government office to do their transaction manually. This is something that "created a major motivation for us to adopt the 'cloud comes first' principle; so, we did not wait until construction works are finalised, but directly went ahead and started working with the government entities interested in moving to the cloud," she observed, adding that now at least 56 government and semi-government entities and public sector businesses have established their new services and are migrating their existing ones to the cloud.
"In the first anniversary of the announcement of Azure Qatar, we recognise the progress and achievements of organisations that utilised Azure Qatar and the Microsoft Global Cloud to accelerate digital transformation, drive business continuity and resiliency navigating successfully through these unprecedented times to respond and recover from the challenges of the pandemic, to reimagine the future and innovate in the new normal. This wouldn't be possible without the strong and lasting partnership with the Ministry of Transport and Communications. Our ongoing partnership with the Ministry of Transport and Communications reflects the extent of our firm commitment to advance the country's sustainable development strategy and Qatar National Vision 2030," added Lana Khalaf, country manager of Microsoft Qatar.
On the sidelines of the event, several entities were recognised and honoured for overcoming the current challenges posed by the Covid-19 situation and for being able to keep pace with the "new normal", using Microsoft cloud technologies, based on special evaluation criteria related to innovation, cost optimisation and crisis response.
The winning entities in the five categories are: Crisis Response - Ministry of Interior, Ministry of Education and Higher Education and the health sector represented by the Ministry of Public Health, Hamad Medical Corporation and Primary Health Care Corporation; Industry Innovation - AL Jazeera; Business Continuity: Ministry of Commerce and Industry and Ministry of Administrative Development, Labour and Social Affairs; Born on Cloud: Qatar Free Zones Authority; and Cost Optimisation: MoTC.
Gulf news https://m.gulf-times.com/story/688299/Three-centres-for-Microsoft-s-Azure-Cloud-facility-in-Doha-complete
---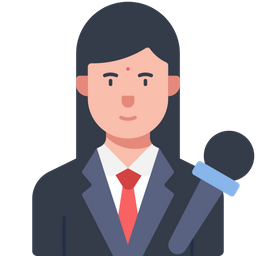 Our team reports from all over the Gulf. Contact us on news@ERPGulf.com